The Indiana Department of Transportation advises that State Road 450 near Dover Hill in Martin County will be closed on or around Monday, April 3rd.
The closure is due to the reconstruction of a bridge over Opossum Creek.
Work is expected to last through the beginning of October, depending on the weather.
The official detour will be US 150 to US 50 to State Road 158.
Local traffic will have access up to the point of closure.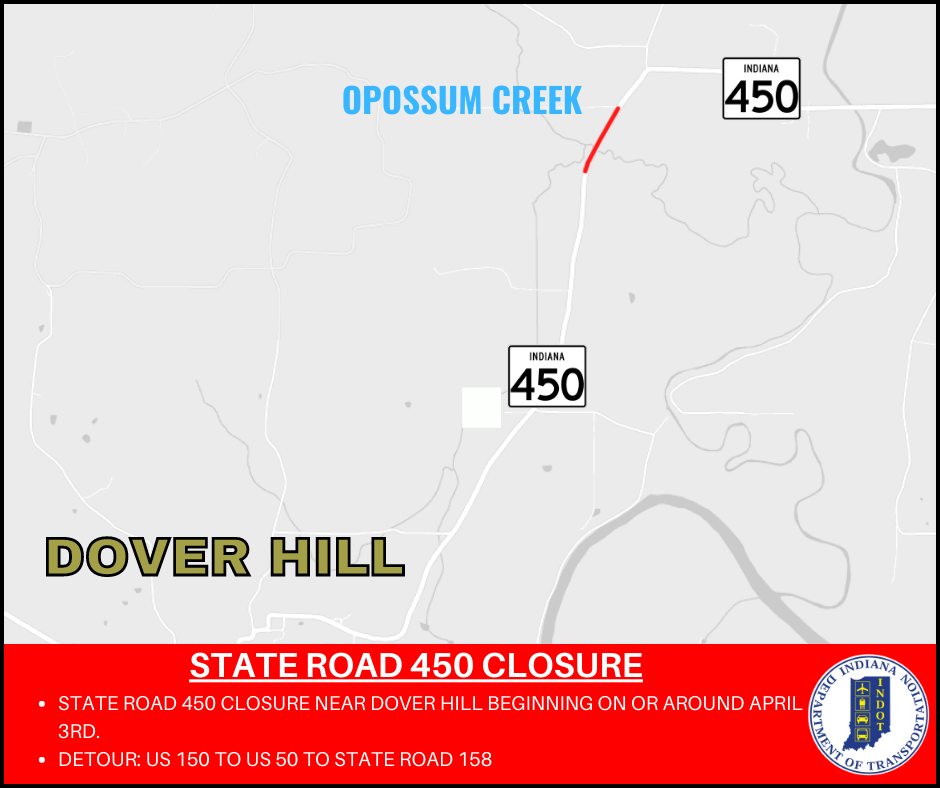 As reported by WWBL